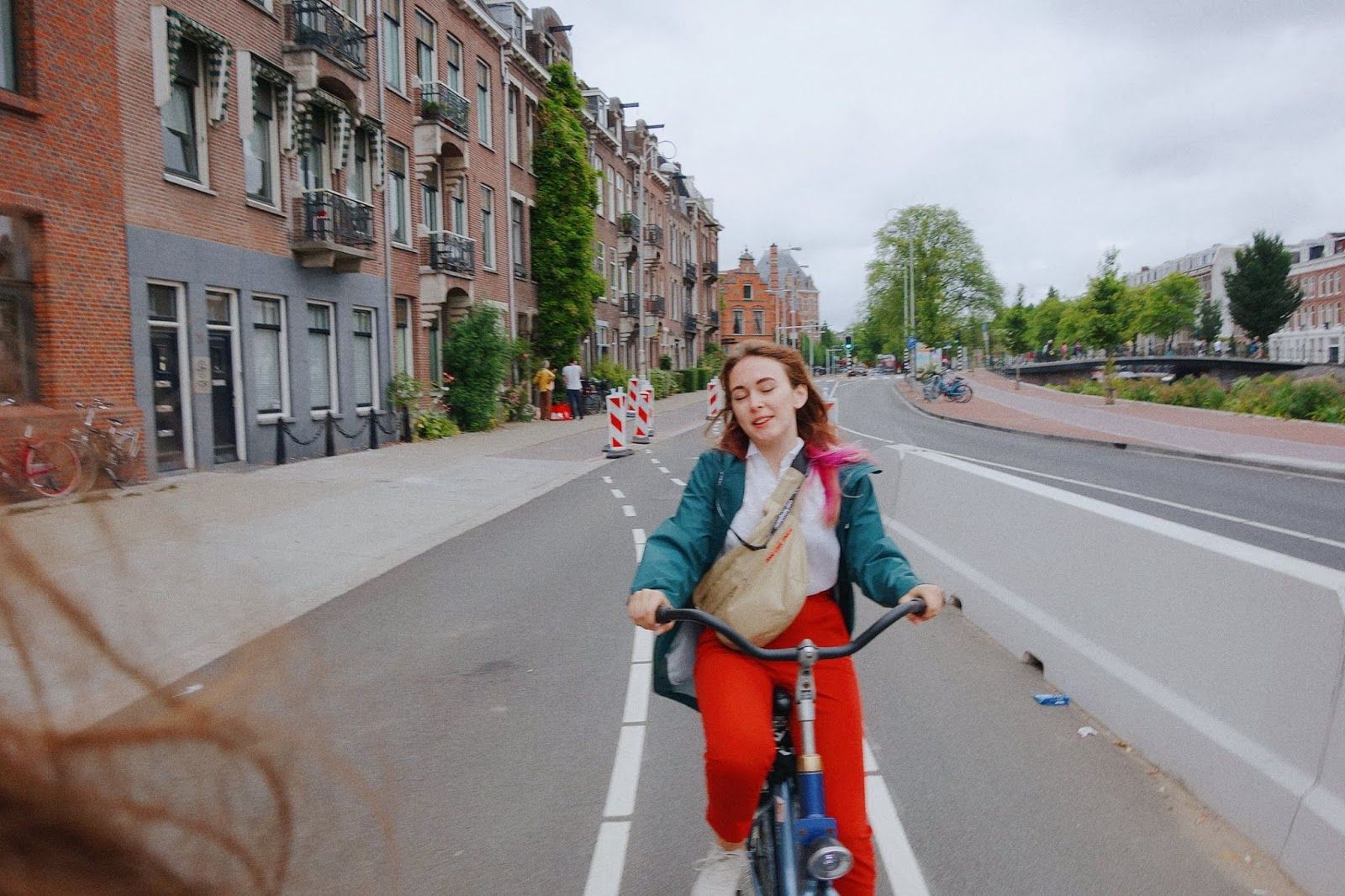 An Introduction: Alexandra Labusová
At Die Gute Fabrik we're eager to support emerging talent as well as collaborating with existing talent, and so too are we invested in supporting the local emerging game dev community. Which in part is thriving because we're lucky enough to have one of the foremost game design masters degrees in the business right on our doorstep: ITU. We support the course as an advisor, mentor many of its graduates, and count its graduates amongst our team!
That's also why we were delighted to find ourselves this year in the very rare circumstance of being in a position to offer a company collaboration - something which is only a good fit every 5 years or so. And so welcomed Daria Radu and Alexandra Labusová on board to work on a well-supported and mentored self-contained part of our unannounced project. It will be a long time before we can talk with specificity about the excellent work they have done, so in the meantime, we wanted to provide room for each of them to introduce themselves, and strongly recommend both of them as excellent for any future collaborators.
Welcome Alexandra!
Who are you and what is your background?
Hello there, or how we say in Slovakia - Ahoj! I am Alexandra, soon to be an ITU Game Design graduate. Although I had quite a long and winding journey to this point!
I first moved to Denmark 6 years ago, after studying English Language and Literature in the Czech Republic. I found I wanted a slightly more creative area of study, so I moved to Copenhagen to study Multimedia design at KEA. This decision turned out to be perfect for me. Besides learning the basics of design, studying at KEA also taught me the basics of web development programming. And to my surprise, programming was uniquely enjoyable for me: it connected with a really specific part of my creative side - creative problem solving and the ability to create something from nothing. I came away from KEA wanting to learn more, design more, and code more. Therefore I decided to continue my Bachelor degree with a top-up in Web Development.
From there I started working at a marketing agency as a front end developer. I was still really keen on learning more and continuing my studies in something that would involve both technology and design. Picking a master degree was therefore a really hard choice since the majority of my options focused on either design or programming. That's precisely why Game Design felt like a best fit, and I was pleased when it proved to be exactly what I wanted it to be for me: very challenging, demanding in both design and tech, as well as offering a deeper understanding of academic concepts around games and game development.
Sometime I feel like my journey to games has not been very intentional! I am definitely not one of those people who knew what they wanted to be when they were 10 years old… not even at 23, if I'm honest. I think for me this is not a reflection of indecisiveness, however, but rather an affirmation of my trust in process - always turning towards what fascinates and challenges me. That's why I plan to keep involving myself with the still transforming world of games: trusting the process and enjoying the journey.

What are your primary interests/skills?
When it comes to games, I am a very casual player. I don't tend to play a lot of games myself and if I do I am very picky about what I spend my time on. On the other hand, I enjoy watching other people play all kinds of games. It's a great kind of background noise for me when working.
From the games I played and really enjoyed I can mention Gris, Mutazione, Animals Crossing and Welcome to Elk. In general I tend to prefer more artistic, narrative-driven games (though I don't mind if they're serious or silly!) and those are the kinds of games I would like to work on.
I am a very visual person, therefore I want my practice to be connected to the visual side of game development, preferably through both design and programming. However, being very new to the games industry, I am still in the process of figuring out what exactly that means to me and how it translates into my career and practice.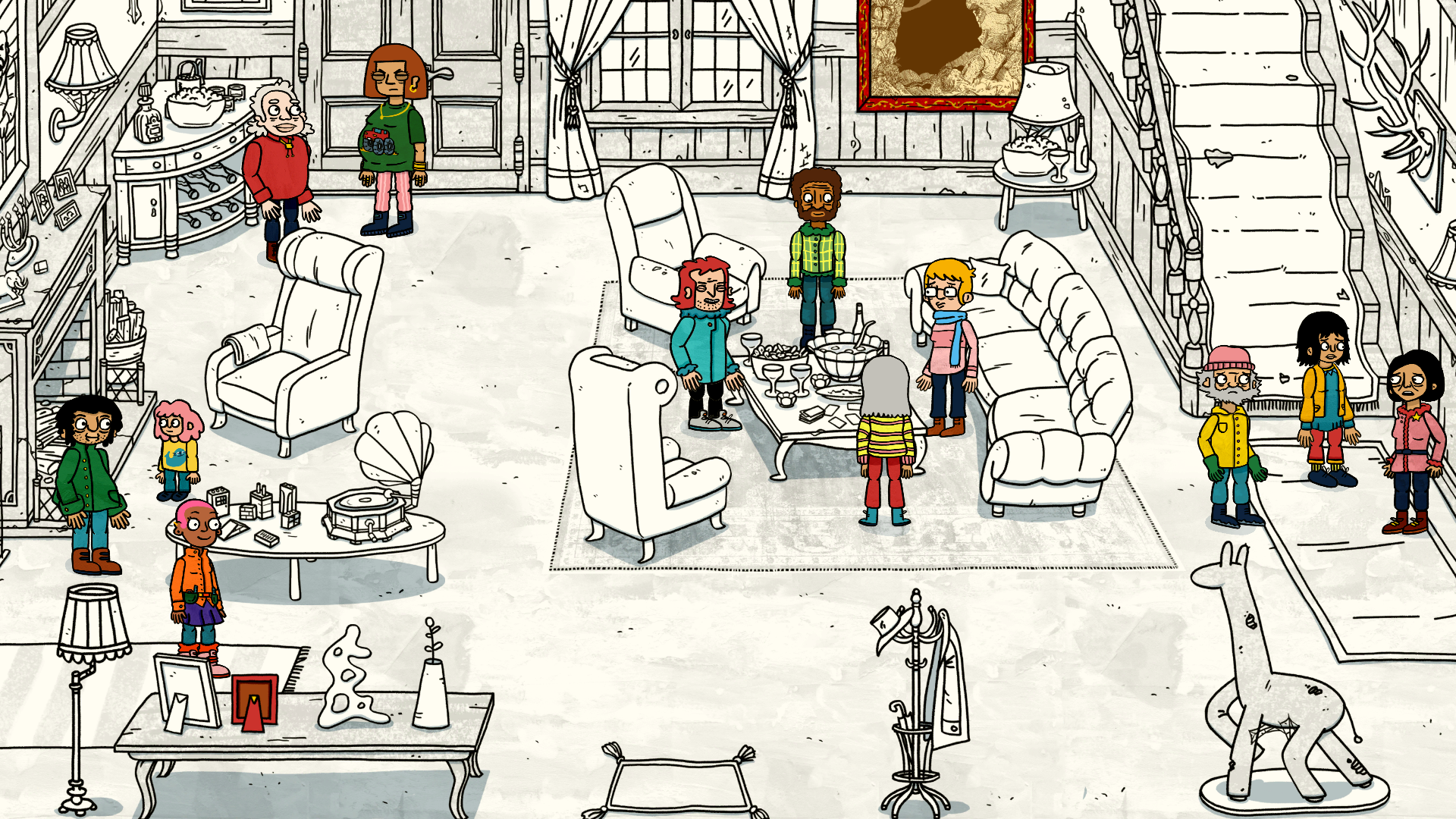 What have you learned about yourself and your practice in your company collaboration?
Aside from a number of small personal discoveries about how I work and collaborate with others in a professional environment, it was really great to see the overall working culture of Die Gute Fabrik. Communicating with the rest of the team remotely seemed like a complicated task at the beginning. Especially when it comes to games development, where interdisciplinary communication is crucial. Nonetheless, everyone was very proactive in their communication which soon led me to learn from people around me and also took a lot of stress off my shoulders. I always felt I am part of a team, which is not always true when it comes to internships. It was also very clear from the beginning that Die Gute Fabrik wants to make sure we get as much out of this collaboration as we can, which I truly appreciate. Especially the one-on-one mentoring session with different members of the team, which helped me learn more about the different aspects of game development.
Where would you like to be in 3-5 year's time?
I think from my previous answers it is quite clear that I am not a person who will find it easy to answer this question! In following the process, I don't always know what the product of that journey will be.
However, in 3-5 years time I would like to have figured out more specifically my professional angle in games. In this time span I would also like to have figured out whether freelancing or starting my own game studio is something I would enjoy. I don't talk about it much... but it has been at the back of my mind in the past year or so. Additionally, I plan to keep readjusting and getting to know myself better.  
Can you tell us something fun/surprising about yourself?
This might get a bit strange, but bear with me while I tell you a short story. One day my friend got locked out of her apartment and was having a very bad day. Fortunately she left a tiny window above her door open, I even found a picture of it.
I immediately wanted to help her, but was a bit hesitant to climb through the window... Right until the moment someone told me it is absolutely impossible to break into someone's apartment through such a small space. I, of course, could not accept such nonsense, tuned into my inner escapologist (or in-scapologist) and saved the day!
So what does this story say about me besides me being a person of rather slight stature? I am stubborn, especially in tricky or difficult situations when other people say I should give up. This is also something that reflects in my work. When things are not working out it makes me care more and find a solution. Even more so when I get to help someone else in the process, because let me tell you, I probably wouldn't have climbed that window if it was my room that we were locked out of.  

You can find Alexandra's portfolio at  imalexandra.com, and follow her on twitter at @Sashena_Lab