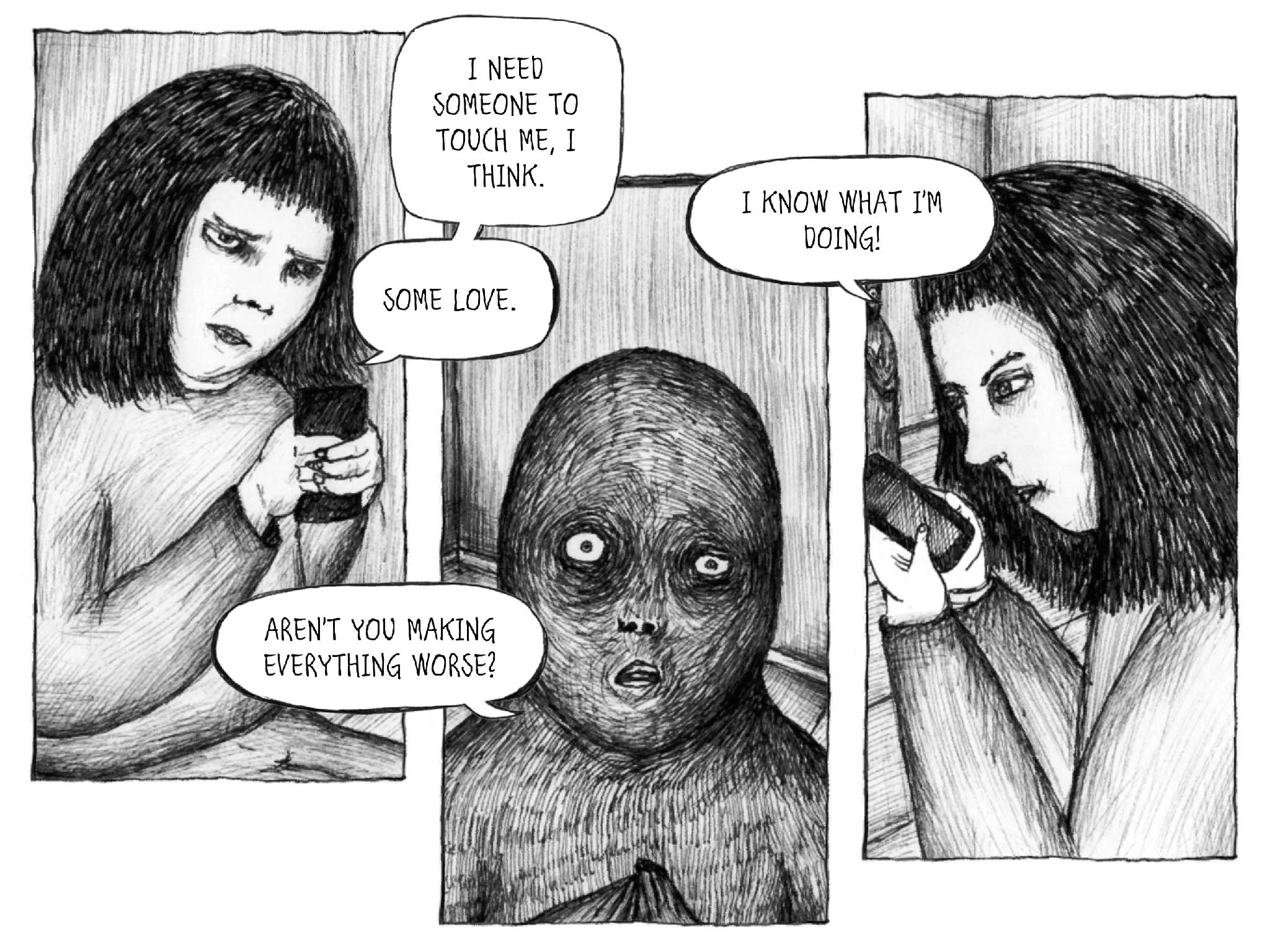 An Introduction: Ida Hartmann
We're delighted to welcome our first (of hopefully many more) Writing & Narrative Design Interns: Ida Hartmann.
As part of reflecting on and making more useful our development opportunities we're working on gathering the feedback of all our internship applicants, and will also write an evaluation of the process as a whole, and offer a blog post on 'do's and 'don't's for anyone applying to this kind of opportunity. In the meantime, we wanted to invite Ida to introduce herself. And tell you a little more about how she found the application process.
Tell us a little about yourself
When I first saw the advert from Die Gute Fabrik about the internship as a game writer and narrative designer, I was at my office in an old villa somewhere in Copenhagen, unable to grasp each day as they got sucked into the endless void that I  - under normal circumstances - would call November. It was a couple of months since the release of my first game, the interactive comic Stilstand. I'd been floating around in a non-creative vacuum ever since, only able to make figurative, therapeutic watercolour paintings and play Assasins Creed Odyssey on my Playstation.
My mind dwelling on both the eternal Corona lockdown and the absence of my creativity, it seemed like an absurd idea to even consider doing something new. Though I primarily see myself as a comic artist, I have for many years wanted to be able to write fiction without it relying on visual skills or (rather poor) drawing techniques.
The process with Stilstand was very unstructured, as I had never before taken on such a big fictional work and had no training in it. Instead, I relied on the collaboration with the game studio, Niila Games, and my own crumbling intuition. An intuition mostly based on being a snobbish film buff in my early twenties, reading my own emotional diary entries, and from the time I made comics in my spare time at university, where I took my master's degree in digital culture and transmedia storytelling.
What drew you to apply?
After the release of Stilstand, I knew I wanted to continue to work with pushing the limits for storytelling in games, but I had no clue about where to start or how to do it. When I came across the advert from DGF on Twitter, it seemed like the perfect fit. Them: offering mentorship, game writer experience, and technological advancement; and me: offering my self-taught writing ability and a massive desire to grow as a writer and artist. I talked about the internship to my peers (mostly just shouting "I WANT IT!!!"), treating it almost like a piece of fiction. Then, when I found out that a whopping 3800 applied for the same position, it felt like winning a futuristic lottery (where the prize is a workplace) when I got invited to the next phases of the process.
What were the next steps like?
The next step was The Writing Test (which was paid), where I tried out three different writing disciplines connected to the internship. It was fun and challenging, and it convinced me how much I wanted to work with this, and with them. When I afterward got invited to the interview, I was glad I had worked on the writing test. This way they already knew my voice and how I could contribute to their company. In general, all phases of the hiring process made it clear for me, what kind of workplace DGF is and how I would fit into it. I felt respected and taken care of. That I had something to be proud of - even for just applying.
What are you looking forward to learning?
I sometimes still wonder why DGF wants to make such an effort just for an internship. Especially when it is an artistic and creative one, and for a role that is usually not prioritised in the game industry. It's thrilling to be part of something that tries to create new values in the industry, and I would advise future applicants for next year's internship is to continue to work with stories, regardless of platform, previous training, or culture. Find your own voice, and open your mind to what games can be and what storytelling you would like to contribute with.
At the moment I'm in the middle of my third work week, trying to catch up on all company readings as well as participating in CEO Hannah Nicklin's dialogue workshop and taking the first small steps into the actual writing. It's absolutely wonderful to be working on a project again, all the while Stilstand still has its own life. Recently it got submitted for the IGF (Independent Games Festival), and hopefully, other exciting things will happen in 2021. Sometimes I get messages from people who have played it, saying that they relate to the content - that they felt that they were seen. It gives me the fuel to continue writing from the heart, but also to learn how to do it in a professional and structured manner - to develop the tools to be able to get the stories out. Because... this is why you become a writer, isn't it? To get your stories out to other people? I definitely think I came to the right place to do this.