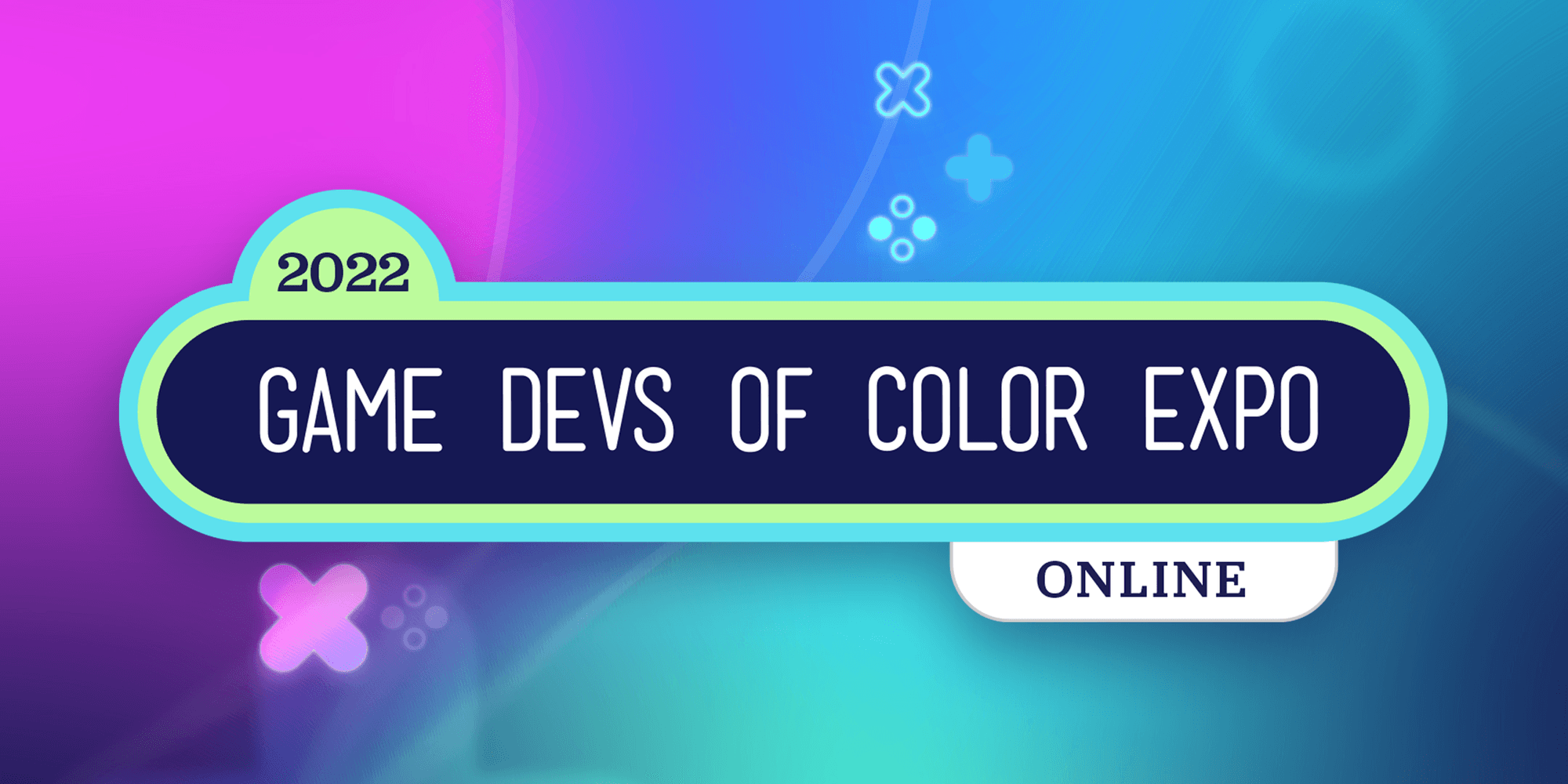 What We're Looking Forward to at Game Devs of Color Expo 2022
We're once again excited to be supporting one of the most accessible and interesting game dev events this year, the Game Devs of Color Expo (GDoC), happening September 15th to September 18th, with online events as well as IRL, to get tickets and check out their excellent lineup, head over to their website here.
In the meantime, here's our brilliant Exec. Assistant Úna-Minh Kavanagh with some of her highlights from the upcoming programme.
As a person of colour myself, it's always encouraging to see events like GDoC as this wonderful expo centres around people who often lack the voice or power to enact systemic change. Now more than ever we need to be experience these kinds of talks and open our minds to groundbreaking and exciting ideas.
The speakers, interviews and talks at GDoC cover everything from establishing progressive studio culture and music licencing to diverse character creation and effective social marketing.
Please note: for event times wherever you are, check out World Time Buddy for easy-to-access time zone conversions. Below are just some of the cool events that stood out to me while browsing through GDoC's jam packed schedule.
---
Let's Build Awesome Studio Cultures
Date: Friday, September 16th (4:30 PM to 4:55 PM CET)
Hosted by: David Kwan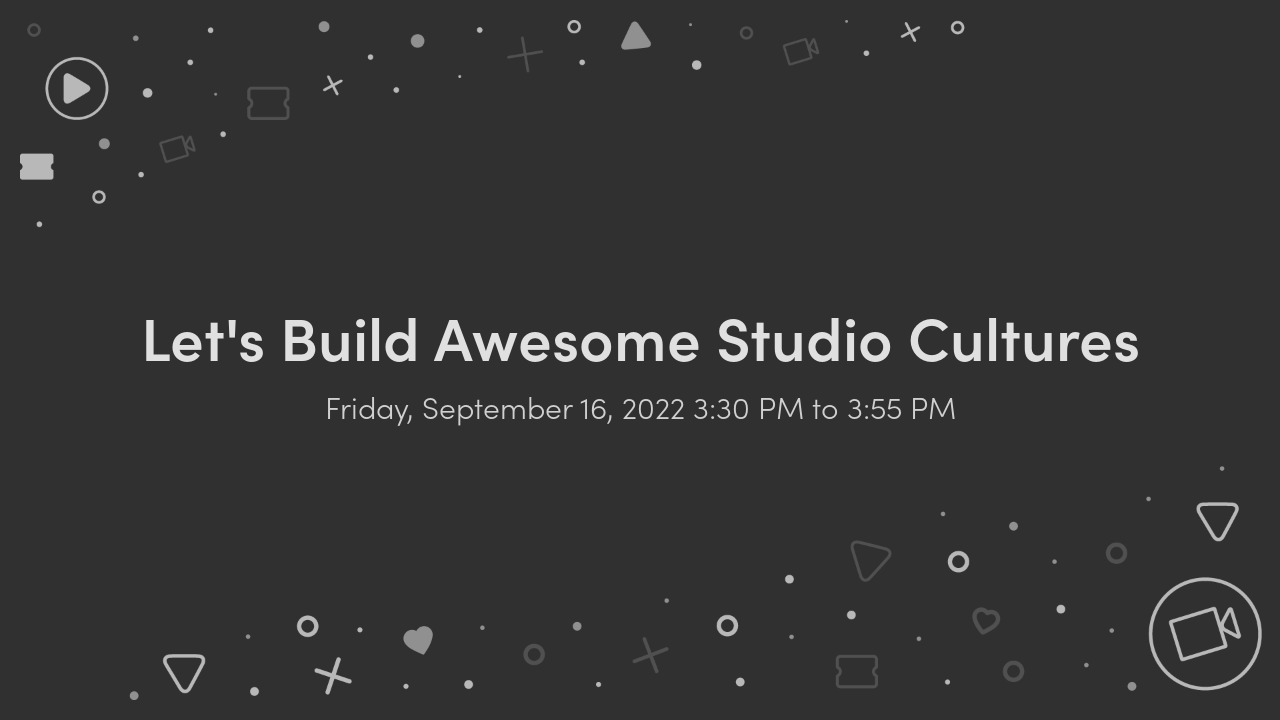 As rightly noted in the event's description, 'studio culture will make or break teams'. In this 25 minute talk, the conversation will focus on how we all play a role in creating and sustaining healthy studio cultures.
Key questions surrounding this short talk include what we must learn from the hardships of what has come before in order to make our futures better as well as how we can create safe harbours for team members.
This is a topic that has always interested me as growing up in Ireland and working across many workplaces, I've been a part of many working environments that have thrived (and many that haven't too!).
---
Unionization and Diversity in the Game Industry
Date: Friday, September 16th (11:50 PM to 12:15 PM CET)
Hosted by: Game Workers of Southern California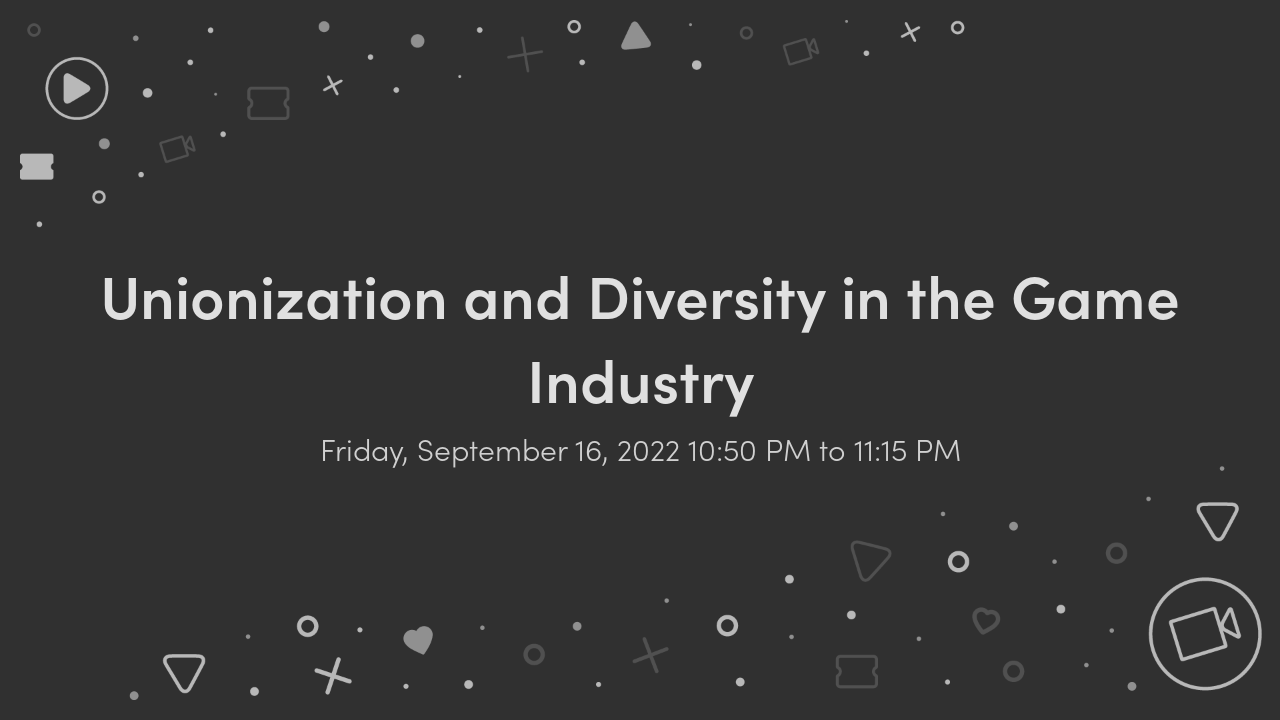 In recent years we've seen more and more game developers come together in vocalising how we can combat crunch, harassment, discrimination, and job insecurity that have plagued the game industry.
In this talk, participants will learn all about how people can wield collective worker power against injustices as well as what exactly labour unions are and their part in history. The question posed is what do unions mean for developers of colour as they work towards inclusion and representation in games.
As a journalist who has been in a union themselves, I'm very interested in the contrast or similarities one for the games industry could look like and what kind of supports they could offer.
---
Characters Not Clichés
Date: Saturday, September 17th (4:15 PM to 4:40 PM CET)
Hosted by: Ruel Pascual and Adam Hines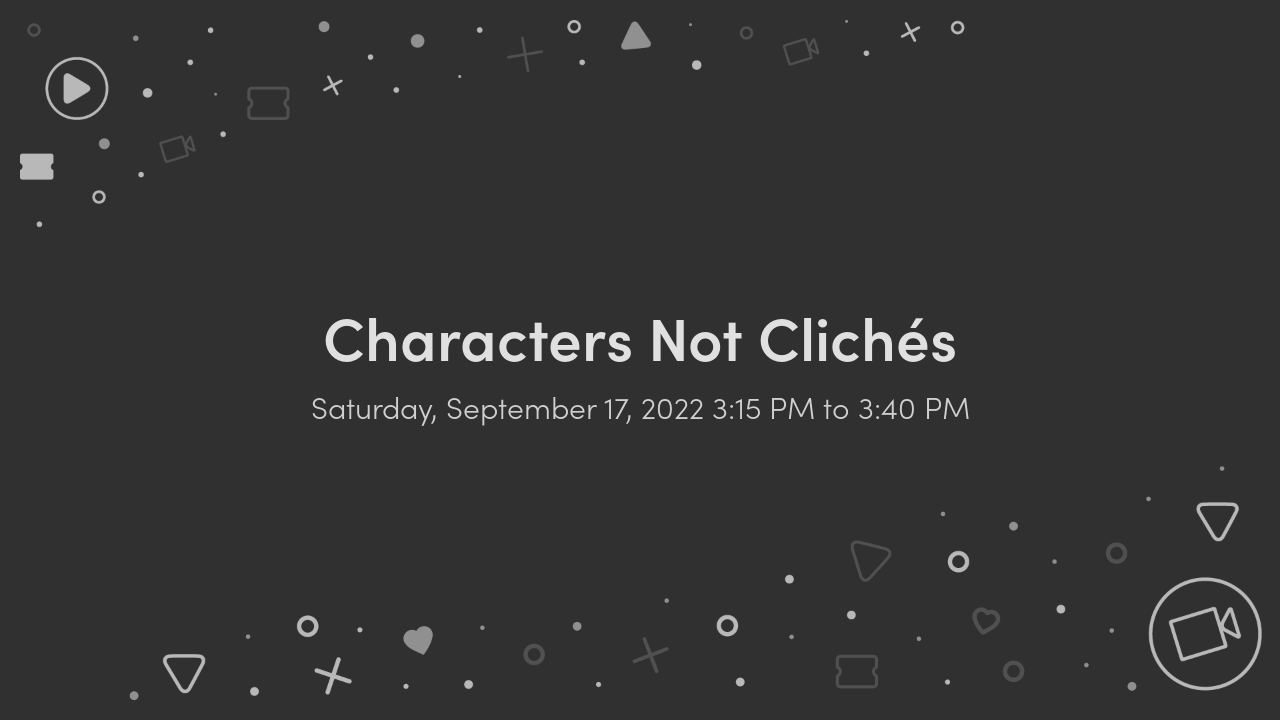 Given that our work at DGF is driven by excellence, intentionality and care, I think this will be a really insightful talk by Adam Hines and Ruel Pascual on character writing.
Night School Studio creates games that 'build worlds that are rooted in characters facing both pivotal moments in their lives and within the larger world' and I'm also very excited to hear more about OXENFREE II: Lost Signals. I very much enjoyed the writing of the first game when I played it many moons ago.
This is just a small selection of the many talks you can attend at the Expo. You can find out more about the Game Devs of Color Expo here.