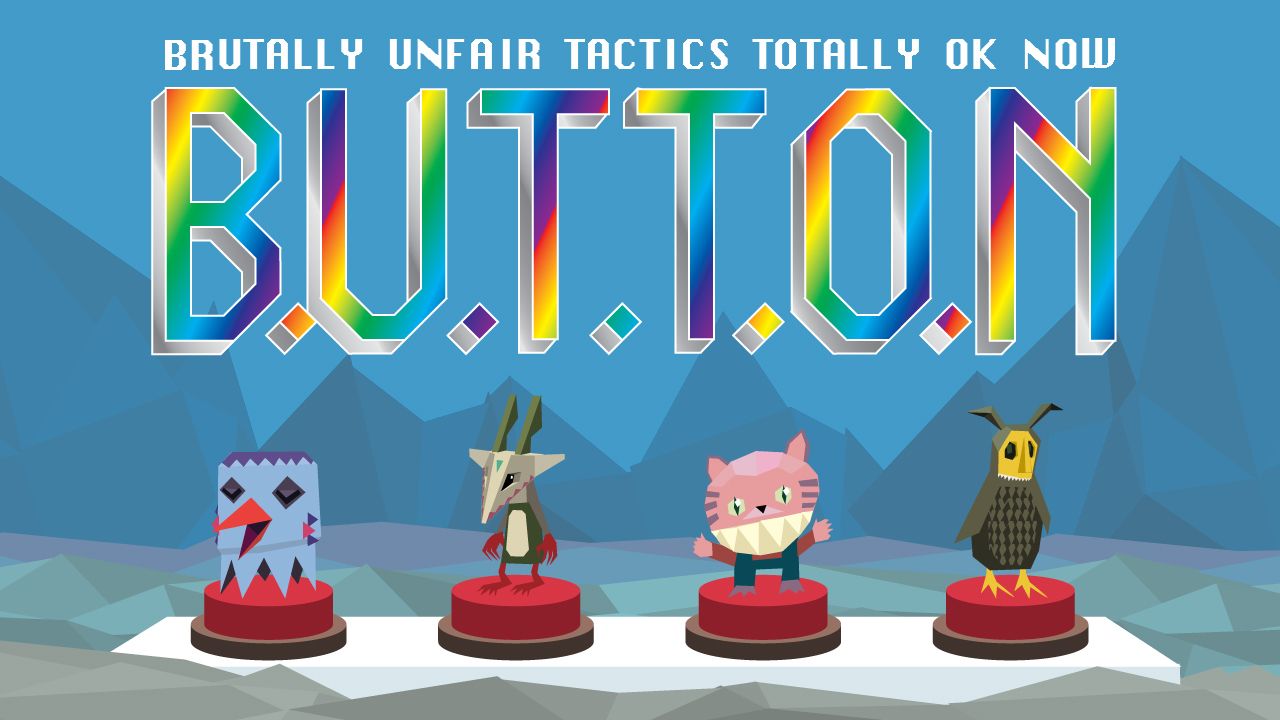 External Collaborations (2010-14)
Over the years, Die Gute Fabrik have worked on external collaborations with a number of companies and creators. We don't own all of the following IPs, and the collaborators are not a part of the company, past or present. The views and current projects of the collaborators in no way represent the values of Die Gute Fabrik, or our internally owned and maintained IP.
B.U.T.T.O.N. (2010)
(BRUTALLY UNFAIR TACTICS TOTALLY OK NOW)
2010-11 - Xbox 360, Windows
Please note, we neither own, nor maintain this project.
Brutally Unfair Tactics Totally OK Now (B.U.T.T.O.N.) is a physical party game for 2-8 players developed by the Copenhagen Game Collective in collaboration with members of Die Gute Fabrik, with audio by Nifflas.
Race to your controller through physical space, and do whatever it takes to win (or to avoid losing). Act like a monkey, jump up and down, wrestle over the controllers, cheat your competitors, and above all, expect the unexpected. Brutally unfair tactics are, after all, totally OK now!
B.U.T.T.O.N. is published by KnapNok Games. For more information and image downloads, see the game website.
Tower No Tumble (2013)
2013 - Sifteo
Please note, we do not maintain this project.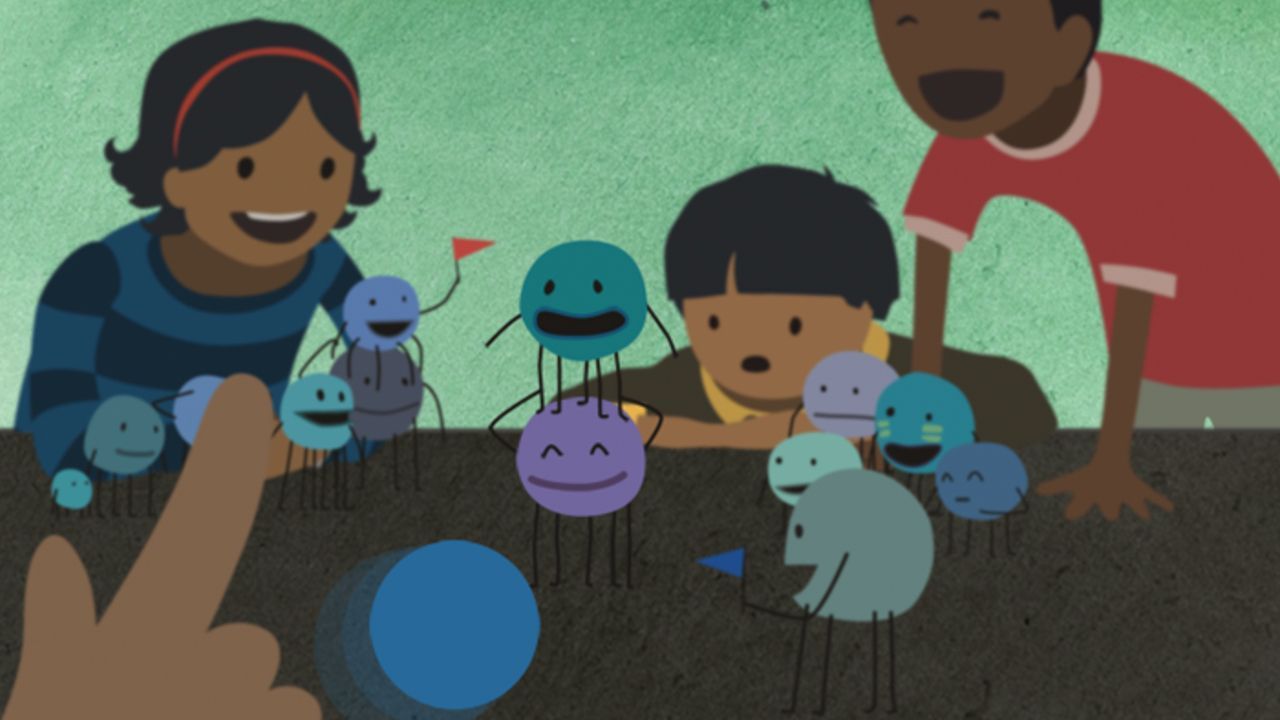 Tower No Tumble is a physical Sifteo game for 1 to 4 players.
Stack, blast, and bobble a tower of cubes - just don't knock it down! Players take turns flicking one cube at a wall or tower built out of the other cubes. The harder you jostle the tower, the more points you earn. But careful, you gain no points if you topple the tower! Play in a variety of ways, including Competitive, Co-op, and Silly modes.
See the game guide to learn more.
Team:
Douglas Wilson (Design & Production)
Chris Osborn (Programming)
Nils Deneken (Visuals)
Alessandro Coronas (Music & Sound)
Where is My Heart (2014)
2011-2014 - PS3, Vita, Mac, Windows, Linux
"In the glade, there grew a tree.
Merry, merry king of the woods was he.
Deep in his heart lived spirits, three.
Dark secrets had this family."
Please note, we neither own, nor maintain this project.
In Where is my Heart? you play the story of a family of forest spirits. Their world gets broken up into fragments which you have to piece back together in your mind. Each of the three characters can transform into a magical creature along the way. The Rainbow Spirit allows you to rotate the world around and jump across space; the Bat King can see hidden platforms which only exist for him; the Antler Ancestor can jump on the stars. Help the three spirits find their home tree again!
Where is my Heart? is by with Bernie Schulenburg, with contributions from members of the Die Gute Fabrik team.
The game was available on PS3, Vita, Mac, and Windows and Linux. For more information and image downloads, see our press kit.